Resources
Here's How To Become Part Of Our Team
Would you like to help? We're looking for people that want to share our passion for giving back to Middle Tennessee. We rely on donations, so if you have a product, service or skill you would like to donate please, contact us.
How To Get Involved
If you would like your organization listed below, please contact us.
Assistance
FEMA
Apply Online or check status: https://www.disasterassistance.gov/
Mobile App:https://www.fema.gov/mobile-app
Helpline: 800.621.3362 (TTY 800-462-7585)
SBA
Low interest disaster relief loans are available for small businesses.
Apply Online: https://www.sba.gov/funding-programs/disaster-assistance
Customer Service: 800.659.2955 (TTY 800-877-8339)
Email: disastercustomerservice@sba.gov
COVID-19 Testing Sites
Please call the site before visiting
Cheatham Co
Cheatham County Health Department
162 John Mayfield Dr., Suite 200
Ashland City, TN 37015
615-792-4318
Family Health Center of Ashland City
PLLC 342 Frey St.
Ashland City, TN 37015
615-792-1199
Davidson Co
Nissan Stadium
Lot "N"
1 Titans Way
Nashville, TN 37213
615-862-7777
Meharry Medical College
918 21st Avenue North
Nashville, TN 37217
615-862-7777
(Former Kmart)
2491 Murfreesboro Pike
Nashville, TN 37217
615-862-7777
Dickson Co
White Bluff Clinic
200 School Rd.
White Bluff, TN 37187
615-797-5056
Dickson County Health Department
301 West End Ave.
Dickson, TN 37055
615-446-2839
Covid-19 Financial Relief / CARES Act
The Cares Act stimulus bill has extended and increased unemployment benefits to individuals and to the self-employed.
Apply Online: https://www.tn.gov/workforce/covid-19.html
The CARES Act also empowered banks to Payroll Protection Program (PPP) loans backed by the Small Business Administration.
Apply Online: https://www.sba.gov/funding-programs/loans/coronavirus-relief-options/paycheck-protection-program-ppp
Nashville SBA Office: 615.736.5881
The Onsite Foundation
The Onsite Foundation offers scholarships toward therapy and counseling sessions to Middle TN residents affected by the March 3rd tornados. To apply follow the link below.
https://theonsitefoundation.org/programs/tennessee-tornado-support/
Volunteer / Donate
The Community Foundation of Middle Tennessee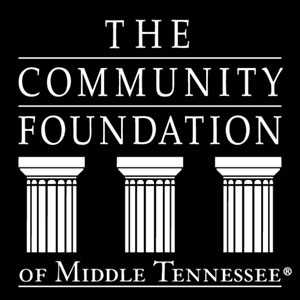 www.cfmt.org
The Community Foundation of Middle Tennessee has served as a leader in philanthropy for 29 years, bringing good people and good causes together in 43 counties in Middle Tennessee and Kentucky. Our donors come from every corner of the community to achieve their charitable goals and impact a broad range of needs. We ensure the excellent stewardship of lasting charitable funds and support nonprofits that are doing great work that matters for their communities.
Middle Tennessee Emergency Response Fund: https://www.cfmt.org/story/middle-tennessee-emergency-response-fund/
United Way – Covid-19 Response Fund
https://www.nashvilleresponsefund.com/
Housed at United Way and chaired by former Senator Dr. Bill Frist, founder of NashvilleHealth, the COVID-19 Response Fund will focus its initial allocations on helping our neighbors who are experiencing lost wages or who become ill from the virus receive the assistance they need to stay in their homes and keep food on the table.
Side-by-side with the Mayor's Office, United Way and the Response Committee will work to get these dollars into Greater Nashville quickly—funding nonprofit partners and service providers working directly with those disproportionately impacted by this challenging landscape.
Hands on Nashville
www.hon.org
Hands On Nashville (HON) builds capacity for individuals and agencies to meet needs through service. Its programs connect volunteers to opportunities supporting 100+ nonprofits, schools, and other civic organizations; help these partners reimagine volunteer potential; and bring awareness to the challenges facing the people and places in our community.
If you've been volunteering on your own please, report your hours. HON will keep track of the hours and this will help fund disaster relief.
Gideon's Army United
gideonsarmyunited.org
Gideon's Army is a community-based, grassroots organization that works to design programs, based on contemporary interpretations of the theory of restorative justice. As locally based organization with a long-term goal for state-wide expansion, Gideon's Army is currently the only local organization in Nashville that focuses solely on dismantling the school-to-prison pipeline through social activism by children in the prison pipeline, their families, and their community. Utilizing research-based best practices combined with community outreach, Gideon's Army builds its restorative justice programs based upon this information and uses program results to guide its policy work. Through intensive volunteer and community training as well as dialogue, we as a community lead and work together throughout the entire process.
Community Resource Center
www.crcnashville.org
We CONNECT high value donated goods to people in need. We PARTNER with agencies and businesses. We GENERATE opportunity to divert products from the landfill to usefulness. To provide basic essentials [and small luxuries] that improve the lives of middle Tennessee's most vulnerable neighbors and empowering our partner agencies to focus on their primary missions and services.
Samaritan's Purse
www.spvolunteer.org
Looking for Volunteers in Mt. Juliet, Cookeville, and Nashville
Samaritan's Purse is a nondenominational evangelical Christian organization providing spiritual and physical aid to hurting people around the world. Since 1970, Samaritan's Purse has helped meet needs of people who are victims of war, poverty, natural disasters, disease, and famine with the purpose of sharing God's love through His Son, Jesus Christ. The organization serves the Church worldwide to promote the Gospel of the Lord Jesus Christ.
Putnam County, Tennessee
https://putnamcountytn.gov/emergency-news
Follow the link above to find resources to volunteer in Cookeville and the surrounding communities.
To donate follow this link: https://putnamcountytn.gov/relief/
Second Harvest Food Bank
Tornado Relief:
https://linktr.ee/2harvestmidtn
Second Harvest Food Bank of Middle Tennessee opened its doors in 1978 with commitment from several community leaders. The purpose of the organization was to provide a central distribution center for companies, groups, and individuals who wished to help provide food for hungry people in Middle Tennessee.
Salvation Army
give.helpsalvationarmy.org
The Salvation Army is mobilizing disaster relief teams to help those in need in Middle Tennessee. All donations will help The Salvation Army stay on the frontlines of this crisis and enable them to provide food, water, and other disaster relief services to tornado survivors and rescue workers.
Nashville Humane Association
www.nashvillehumane.org
The Nashville Humane Association will be working closely with Metro Animal Care and Control on disaster response which includes assisting with lost and found. In addition, they will be providing crates, food, blankets, leashes, collars, and other basic supplies to those affected by the tornado.